Overview

Chile is the main plum supplier in the South Hemisphere. All the varieties have juicy flesh and small stones. Three of the key varieties include: Angeleno, with its purple skin, Larry Ann, with its intense red skin, and the dark Black Amber. Chile continues to introduce new varieties known for their unique color and flavor, like Candy Stripe, Dapple Dandy and the Lemon Plum.
Chilean plums are in season from mid-November until April.
Nutrition
Plums are a good source of vitamins A and C, as well as several antioxidants
Plums help increase the absorption of iron into the body, which may be due to the fact that they're a good source of vitamin C
There are just 46 calories in a 100 gm serving of plums
How to Select, Store and Handle Plums
Know what variety you're buying! Depending on variety, plums can range from light yellow-green to almost black-purple.
Avoid plums that are too soft or too hard, as they are likely immature and will not develop a good taste.
Place unripe plums in a bowl at room temperature. They ripen quickly, so keep an eye on them!
Plums can be frozen, but remove the pit before freezing.
Merchandising
Find the side of the fruit that has the best color, and face this toward the shopper
Merchandise using plenty of color breaks
Hand stack the fruit to give it a nice, neat appearance
Rotate fruit on a daily basis
Availability Chart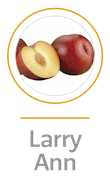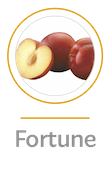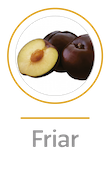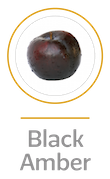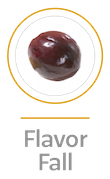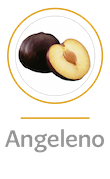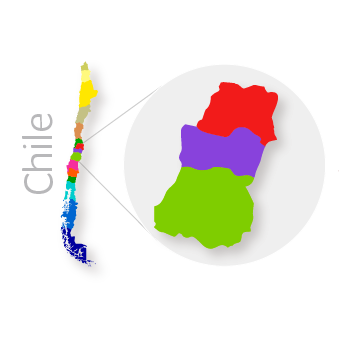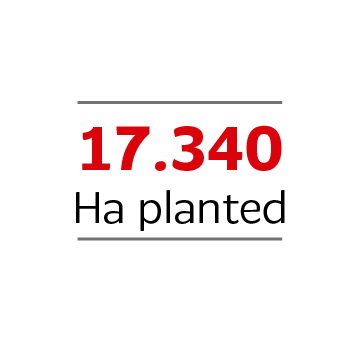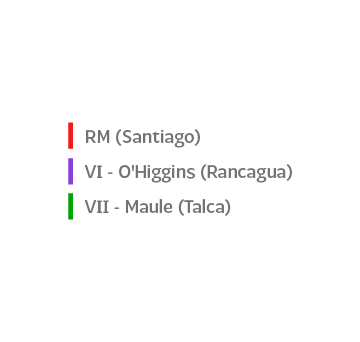 Far East

49,5%

Europe

12,5%

North America

19,0%

Latin America

16,8%

Middle East

2,1%