Overview

Peaches are a fuzzy fruit native to northwest China. With one large seed, they're a member of the stone fruit family. A peach is either freestone or clingstone, depending on whether the flesh sticks to the inner seed or easily comes apart.
Chilean peaches are available from November through March. They have a delicate aroma and a juicy, yellowish pulp. Chilean peaches make a refreshing addition to smoothies and salads, and pair nicely with poultry and seafood dishes.
Nutrition
Cholesterol-free, and low in fat and sodium, one average-sized peach contains about 37 calories. Chilean peaches are antioxidant-rich, offering an excellent source of vitamins A and C.
How to Select, Store and Handle Peaches
Smell your peaches! They should be fragrant.
The flesh of a peach should have a slight give, but use your whole hand to check vs. fingertips, since the fruit bruises easily.
Place firm peaches on the counter at room temperature and they'll ripen within a few days
To peel a peach, place it in boiling water for 30 seconds and then shock it in ice water. The peel will come off easily.
Keep sliced peaches from darkening by adding lemon juice.
Merchandising
Display peaches red side up
Cross merchandiser with other items to encourage different usages
Never refrigerate peaches on display.
Shoppers might be surprised to see peaches during the Southern Hemisphere season. Display signage to draw attention to the display.
Availability Chart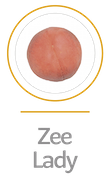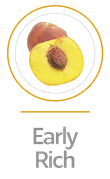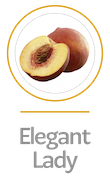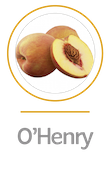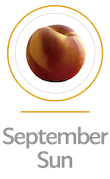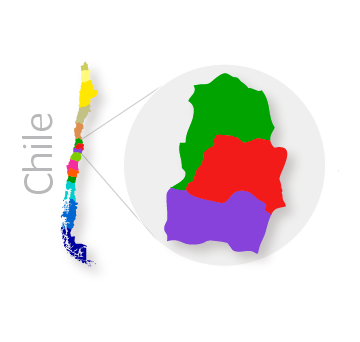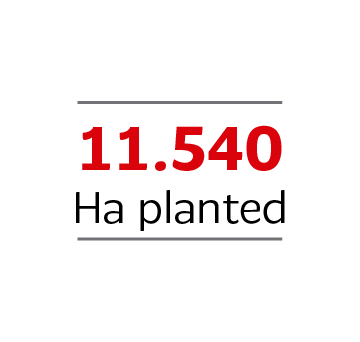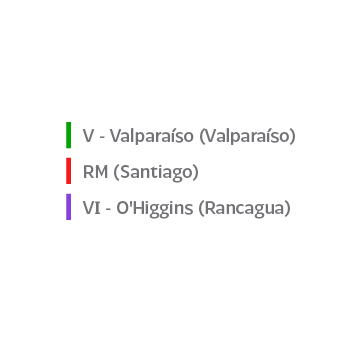 North America

58,8%

Latin America

34,3%

Europe

6,8%

Far East

0,1%