Overview

Up to 8,000 years ago, grapes were first cultivated in what is now known as the Middle East. Chile is the top grower of grapes in the southern hemisphere and the world, with almost 30% of Chile's fruit growing area dedicated to grapes.
The arid climate of the Chilean summer provides ideal conditions for the production of quality fruit. While known for such popular grape varieties as Red Globe, Crimson and Thompson Seedless, Chile has been introducing numerous new varieties onto the world market, with a focus on superior size, condition and taste. This includes such varieties as:
Sweet Celebration
Midnight Beauty
Timco
Scarlota Seedless
Magenta
Sweet Jubilee
Timpson
Chilean grapes are available from the middle of November to August.
Nutrition
Grapes are a rich, natural source of polyphenols, which protect the health and function of our cells
A ¾ cup of grapes contains just 90 calories
Grapes are also a good source of vitamin K, copper, and many of the B vitamins
Regular grape consumption may play a role in eye health by protecting the retina from deterioration
How to Select, Store and Handle Grapes
Look for grapes even in color and attached to the stem; before you store your grapes, look for signs of mold, shriveling or poor stem attachment, all of which can affect surrounding grapes.
Refrigerate grapes in their original package and WAIT to wash your grapes until you eat them.
Too many grapes? Freeze them and eat later. They make a delicious treat!
Merchandising
Bagged grapes should be stacked no more than 3 layers high.
Grapes are often an impulse purchase so ensure the display is highly visible.
Rotate and cull the display on a frequent basis.
Research has shown that promoting at least 2-3 varieties leads to increased sales.
Use color contrast to maximum effect, displaying varieties of all 3 colors: green, red and black.
Cross merchandise with everything from yogurt to salads to cheese and wine.
Use signage to let your shoppers know the unique characteristics of the varieties on display!
Availability Chart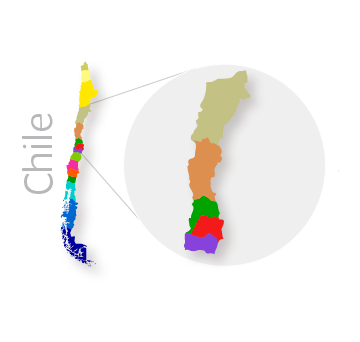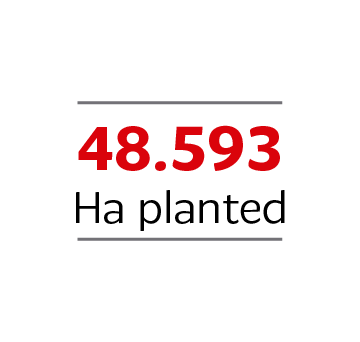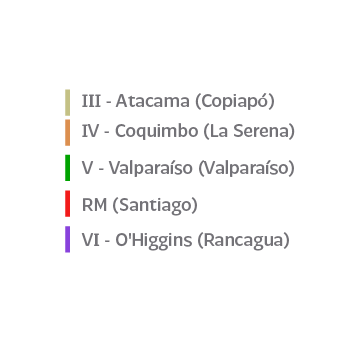 North America

50,7%

Far East

25,7%

Europe

15,5%

Latin America

6,9%

Middle East

1,2%