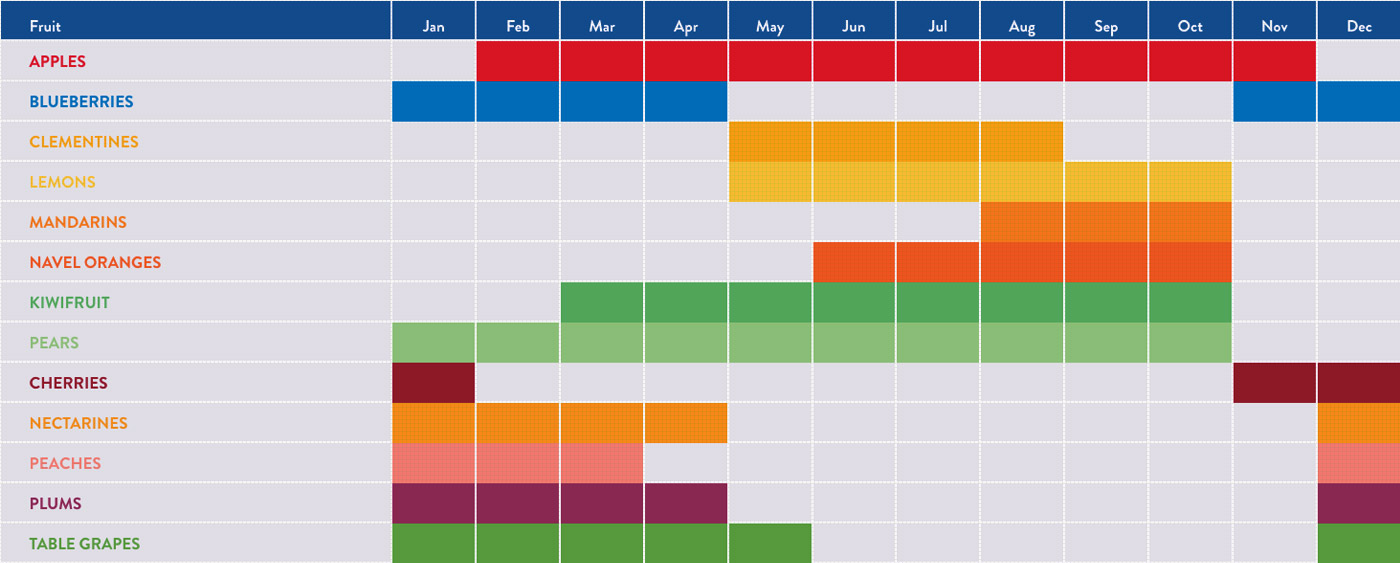 Find summer fruit in winter with Fruits From Chile
Thanks to Chile's counter-seasonal harvest, you have year-round access to a wide variety of fresh fruit. As winter approaches you can continue enjoying many of your favorite summer fruits (like cherries, blueberries, grapes and stone fruit) due to Chile. In summer, Chilean citrus and kiwifruit enter the market, providing a refreshing addition to your summer fruit basket.
OUR PRODUCTS
Learn more about each of the offerings from Fruits from Chile below.
Apples
Apricots
Avocados
Blueberries
Cherimoya
Citrus
Figs
Kiwifruit