Overview

Chilean blueberries are available from October through April. Chile is one of the largest exporters of blueberries in the world. Chile has 15,601 hectares planted with Highbush blueberries. Seventeen percent of these are organic. Chile has an ongoing commitment to finding new and better varieties to provide an outstanding consumer experience in terms of flavor, size, and texture. Research and development of new technologies for growing, harvesting, packing and shipping will continue to expand the global market for Chilean blueberries.
Nutrition
Blueberries are considered a "superfood" because they have such a high concentration of nutrients and are high in antioxidants, which protect us from damage by free radicals. Blueberries are naturally fat free and just have 42 calories per cup. While low in calories, blueberries are a good source of fiber and an excellent source of vitamin C, providing 16% of the recommended daily allowance.
How to Select, Store and Handle Blueberries
Blueberries come in different sizes, and size does not denote quality or maturity level.
Store your blueberries in the refrigerator and rinse just prior to eating them.
With proper refrigeration, blueberries can stay fresh 10-14 days after purchase.
The silver-white frost seen on the blueberries is referred to as "bloom". This is a common indicator of freshness, but not visible on all fresh blueberries.
Blueberries do not continue to ripen after harvest, so avoid blueberries that are red, as they are under-ripe.
Merchandising
Display various clamshell sizes to meet the needs of all your customers
Check frequently to ensure no moldy or smashed blueberries are on display
Blueberries are great as a fresh snack, but include signage to get shoppers thinking about how to add them to breakfast, lunch, beverages, desserts and other eating occasions
Cross merchandise with complementary foods to promote further consumption.
Include blueberries in seasonal promotions like Christmas, New Year's, Chinese New Year, Valentine's Day or others.
Availability Chart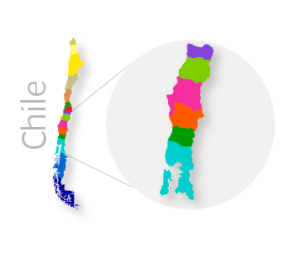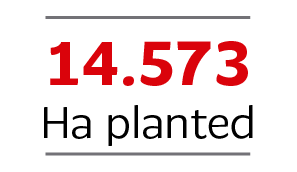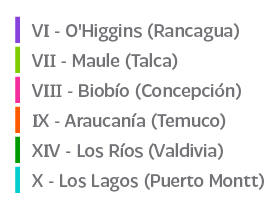 North America

52.3%

Europe

35.9%

Far East

10.7%

Latin America

.7%

Middle East

0.4%
Marketing Materials
(Click below to download image)
Please contact your Regional Merchandiser for additional marketing materials.
Allison Myers (allismyers@gmail.com)
Central & Eastern U.S.
Steve Hattendor (hatt523@aol.com)
Western U.S./Western Canada